BACK STREETS–A BLUES COLLECTION 2012 CD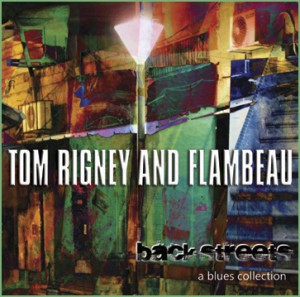 This hot CD is a compilation disc of the blues tracks from several previously released Tom Rigney and Flambeau albums. With the success of his three all-blues releases, Tom figured it was a good idea to collect the blues tracks from "Happy to Be Here", "Off the Hook", "Serious Fun", and "You're the One" onto one rockin', groovin' CD.
A few weeks after its release, "Back Streets" climbed all the way to Number 1 on the XM/Sirius Satellite radio Bluesville Chart!