THE WALTZ COLLECTION 2009 CD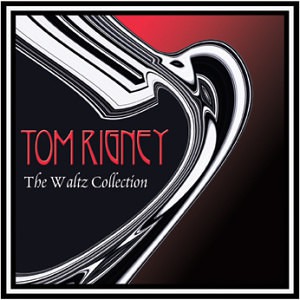 This beautiful new compilation CD is Tom's response to many requests over the past few years to release a CD that contains all his famously beautiful waltzes. On this disc you will find all the waltzes that Tom has previously recorded on earlier albums, from "Rigo" (1989) through "Off the Hook" (2006). In addition, there are three previously unreleased tracks–a gorgeous new studio recording of the Puccini aria, "O Mio Babbino Caro", Tom's heartfelt version of the Jimmy Rogers' 1930's ballad, "Why Should I Be Lonely", and the first recording of a great song of Tom's (written in 1984), "The Dreams of Our Youth".
This is an essential collection for all waltzers, and for anyone who loves beautiful melodies and smoothly lilting rhythms. Among the many musicians on the disc are Caroline Dahl (piano), Joe Paquin (acoustic guitar, accordion), Jim Boggio (accordion), Mike Marshall (mandolin), Dix Bruce (acoustic guitar, mandolin), and many others.